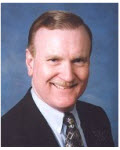 Relaxing Anxiety-Free Sedation Dentistry with Steven D. Fraker, D.D.S.
Steven D. Fraker, D.D.S serves the Upland, Rancho Cucamonga, Claremont, Montclair, Ontario and San Bernardino County areas.
Minimal Sedation Dentistry Service Areas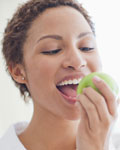 Upland
Upland - Minimal Sedation Dentistry: Minimal sedation dentist and trusted minimal sedation dentistry with Steven D. Fraker, D.D.S. Contact Dr. Steven Fraker to learn about your options.
Rancho Cucamonga
Minimal Sedation Dentistry - Rancho Cucamonga: Call us today at (855) 424-1867.  The team at Steven D. Fraker, D.D.S is highly trained in a range of methods to alleviate dental fear and stress.
Claremont
Minimal Sedation Dentist - Claremont: As a minimal sedation dentist Dr. Fraker is also skilled in helping patients overcome dental anxiety.  Many patients can now have the beautiful smile they have always wanted.
Montclair
Minimal Sedation Dentistry - Montclair: If you've been putting off dental care for years, now is the time to contact Steven D. Fraker, D.D.S.  Call our friendly team at (855) 424-1867 to schedule a consultation.
Ontario
Minimal Sedation Dentist - Ontario: Dr. Fraker and his staff are committed to helping you understand your minimal sedation dentistry options.
---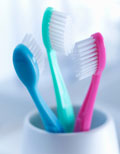 San Bernardino County
San Bernardino County - Minimal Sedation Dentistry: Dental phobias, fears and anxiety can all be treated with this exciting new dental protocol.
More About Minimal Sedation Dentistry
Minimal Sedation Dentistry - Upland: If you are searching for a minimal sedation dentist in the San Bernardino County area, look no further!  Call Steven D. Fraker, D.D.S at (855) 424-1867 for the professional, affordable dental care you deserve.
Meet the Dentist
Dr. Steven Fraker and his friendly team are committed to helping your receive the personalized minimal sedation dentistry care you need. At Steven D. Fraker, D.D.S our staff is trained in the latest techniques.
Dental Care Upland California – Respected minimal sedation dentist offers affordable minimal sedation dentistry including methods to ease the stress of cosmetic dentistry.
Financial Arrangements
Dental Insurance Upland CA - Most Carriers Accepted. Dental Insurance Upland California - Call Steven D. Fraker, D.D.S at (855) 424-1867 - We can help you with your dental insurance needs.
Upland
Upland - Minimal Sedation Dentistry: Our patients tell us that they are very pleased with their dental care from Dr. Steven Fraker. Personalized service is our highest priority at Steven D. Fraker, D.D.S.
---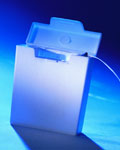 Map and Hours
If you need to find a dentist contact us at (855) 424-1867 for a map, office hours and directions. We're looking forward to helping your learn about your options for affordable minimal sedation dentistry.
What We Offer
Minimal sedation dentistry in Upland while you relax with trusted minimal sedation dentist Dr. Steven Fraker. We offer convenient appointments that are designed to fit your busy lifestyle.
Other Services
Dental Implants Upland can be performed with minimal sedation dentistry.  Talk with Dr. Fraker about your options for implant dentistry.  Our friendly, caring team of dental professionals is looking forward to meeting you.
---
Other Highly-Qualified Internet Dental Alliance Practices Around the Country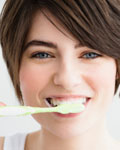 Brownsboro, KY
Phone (855) 806-1885 to find professional Brownsboro TMJ dentistry at Valhalla Dental Care to relieve bothersome jaw pain. TMD Dentist Brownsboro - TMJ dentist Dr. Jeffrey Kessler has successfully helped numerous patients find relief from TMD-related facial pain.
San Juan Capistrano, CA
For highly-regarded San Juan Capistrano dentures dentistry, phone (844) 512-5884 to schedule a visit with experienced dentures dentist Dr. Robert Kluss. San Juan Capistrano False Teeth - He and his qualified staff at Absolute Smile, Inc. are happy to help with all oral health needs.
Wakefield, MA
Wakefield orthodontist Dr. Phillip Aubin at Aubin Orthodontics of Wakefield offers treatment for crooked teeth and bite problems. Wakefield Braces - Call (855) 412-7283 for specialized orthodontic dentistry and dental braces.
Frisco, TX
Patients find it easy to discuss their need for Frisco dentistry with the helpful team at Cosmetic Dentistry of North Texas. Dentistry Frisco - Phone dentist Dr. Douglas Jopling at (972) 733-3338 and set up a visit for dental care our patient have come to trust.
Fort Mitchell, KY
Weaver Dental Care provides highly-skilled, affordable Fort Mitchell cosmetic dentistry including porcelain dental veneers, tooth bonding, dental crowns and bridges, teeth whitening and restorative dentistry. Cosmetic Dentistry Fort Mitchell - As an experienced cosmetic dentist, Dr. Dave Philbrick is dedicated to offering understanding personalized care to all his patients. Phone (859) 372-6300 today to schedule a consultation.
San Juan Capistrano, CA
Connect with San Juan Capistrano implant dentist Dr. Nicholas Shubin and his Nicholas Shubin, DDS, DABOI, DICOI, MAGD team for knowledgeable dental treatment. San Juan Capistrano Dental Implants - Phone (949) 661-2052 for skillful implant dentistry as an alternative to dentures.
Albemarle County, VA
Dr. John Lyon is a dedicated Albemarle County dentures dentist who provides help for patients who need false teeth. Dentures Albemarle County - To schedule a dentures dentistry exam, phone (844) 300-5227 the friendly team at John S. Lyon D.D.S. Inc..
Midtown, NY
Speak with a courteous Dr. Sassan Rastegar team member about clear braces and Midtown Invisalign dentistry at (855) 974-3736. Midtown Invisalign Braces - Dr. Sassan Rastegar is an experienced Invisalign dentist who provides friendly orthodontic treatment.
Fulton County, GA
Trusted Fulton County Cosmetic Dentist - For skilled and affordable cosmetic dentistry, call Pampered Smiles today at (844) 309-6345 to schedule an appointment. Dr. JD Murray is a trusted Fulton County cosmetic dentist providing teeth whitening, dental veneers, dental crowns and bridges, tooth bonding and restorative dentistry.
Red Bank, NJ
Call the Allan Ruda, D.D.S office at (855) 446-6842 to set up an appointment with Red Bank sedation dentist Dr. Allan Ruda. Sedation Dentistry Red Bank - His skillful approach to sedation dentistry reduces dental anxiety.